Friday 1st December 14:20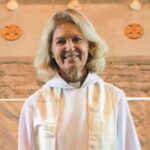 w/c Sunday 3rd December 2023
This Sunday marks the beginning of Advent.
It's only 22 days until Christmas day! For many of us we will already be preoccupied with cards, cakes, presents and parties.
In church we are now focused on carol services, decorating the church and all that makes for the run up to the one moment – the arrival of the baby in the manger – Emmanuel, God with us.
But the reading from Mark for this Sunday makes no mention of stables or shepherds, or anything about a baby.
Instead we are given a big vision that is extraordinary and rather disconcerting. Jesus talks to His followers about the end times, when skies are darkened, stars fall, and Christ returns in power and glory.
How much easier if these days of Advent can just be about making ready once again for the familiar, safe story of the baby, rather than being challenged to prepare for something so unknown.
Big visions, wide horizons are full of mystery and uncertainty, but also adventure.
Interestingly the word "adventure" contains the word "advent." Advent holds in tension the familiar, comfortable story of the Christ's first coming, with the great adventure, the venturing into the unknown of His return.
We are asked to dwell on both, to see that the birth of Christ is part of the story, not the whole story of itself.
This is the Advent call – to lift our eyes and see the widest horizon, the horizon that speaks of God's unfailing love to us all seen in His giving of Himself as a vulnerable baby, and beyond this to Christ's return as Lord over all.
So let us begin our Advent adventure not just preparing for a baby to be born, but making ready for a time when the whole world will be renewed, restored and reconciled through Christ, who will come again.
May our Advent prayer be the watchful words "Come, Lord Jesus."
Notices
Brent Singers Christmas Concert Dec 2nd at 7.30pm at St Petroc's – all welcome.
Christmas Extravaganza – fun, crafts and brunch on Saturday 9th December from 10 – 12 at St Petroc's. Waffles and bacon rolls; Tea, coffee and cake; Children's crafts and a treasure hunt. And Father Christmas in his grotto.  Something for everyone!
St Dunstan Service of Lights on Dec 7th at 7.30pm – all welcome
Methodist Carol Service Dec 10th at 4pm – all welcome
Follow the Star – Join the Song. The Church of England has produced a series of reflections covering 1st Dec – 6th You can sign up on the C of E website to receive the reflections as daily emails, or you can download the app to receive them free:-
Download for Apple devices
Download for Android devices
Christmas Services at St Petroc's and St Mary's:-
 

St Petroc's

St Mary's

10/12/23

9.30am Holy Communion

11.15am Christingle

6pm Carol Service

17/12/23

8am BCP Holy Communion

9.30am Morning Worship

6.30pm Carol Service

 

24/12/23

9.30am Holy Communion

4pm Christingle

11pm Midnight Communion

11.15 Holy Communion

25/12/23

11am Family Communion

10.30am  Christmas day service

31/12/23

9.30 Mission Community Service

 
Diary for the week:
Sat Dec 2nd                              St Petroc's Brent Singers Concert at 7.30pm
Sunday Dec 3rd                       St Petroc's Family Service at 9.30am
                                                St Petroc's PCC at 11.30am
Wed Dec 6th                           St Petroc's Morning Prayer at 8.30am
                                                Thought for the week at 10am by zoom and telephone
Thurs Dec 7th                          St Dunstan's Service of Lights at 7.30pm
Fri Dec 8th                              Morning Prayer at 9am by zoom and telephone
Sat Dec 9th                              St Petroc's Christmas Extravaganza – crafts, brunch, and Santa's grotto from 10 – 12
Sunday Dec 10th                    St Petroc's Holy Communion at 9.30am
                                                St Mary's Christingle at 11.15am
                                                Methodist Carol Service at 4pm
                                                St Mary's Carol Service at 6pm
Prayers
In our prayers this week we pray:
For our Mission Community, for Gina our Team Rector and Laura our Team Curate and especially the parishes of St Paul de Leon, Staverton, St Matthew's Landscove, and St. Petroc's.
For those people who live and work in Brent Mill, Plymouth Road, Woodhaye Close, Church Street, Stockbridge Lane and Station Road and the homes around them.
For those people who live and work around Ashbourne and Marley to Mill Cross/ Holwells, along Culver Lane and the Rattery section of A385.
For the work of the Health Centre, and South Brent an District Caring and for our pastoral work with the elderly and those with learning difficulties
Collect for the week
Almighty God,
give us grace to cast away the works of darkness
and to put on the armour of light,
now in the time of this mortal life,
in which your Son Jesus Christ came to us in great humility;
that on the last day,
when he shall come again in his glorious majesty
to judge the living and the dead,
we may rise to the life immortal;
through him who is alive and reigns with you,
in the unity of the Holy Spirit,
one God, now and for ever.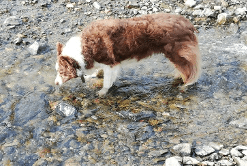 Know you are in my heart and in my prayers.
Rev Gina
Friday 7th October 2022
SOUTH BRENT COMMUNITY FRIDGE
SHARE FOOD    –     Save waste
Have you ever wondered what to do with that spare food?
The South Brent Community Fridge has finally arrived and is installed at the entrance to the Old School Community Centre in the centre of the village.
It will open on Tuesday 18th October and will be open 24 hours a day.
Surplus and end of line food is collected by volunteers from supermarkets and local businesses who would otherwise be disposing of it, and put in the community fridge for anyone to come and take what they wish.
If you have spare food yourself, if you are going on holiday or have extra vegetables in your allotment, you can also put it in the fridge to share.
The guidelines of what food is safe to share are posted by the fridge, and the fridge will be checked daily by a dedicated team of volunteers.
It's a win-win situation for the environment and the people of South Brent as we move into a winter when many ordinary people will be feeling the pinch.
Please use it!!!
If you would like to volunteer to help the community fridge please contact fridge@ssb.org.uk . In particular we are looking for a back up for the coordinator, Their role will be, when the main coordinator is away, to
– liaise with the driver and fridge monitor coordinators who are responsible for the day to day running of the fridge, and work with them to resolve any issues that come up
– Be responsible for the maintenance of the room where the fridge is (in collaboration with the old school Community Centre)
– Act as liaison with outside organizations.