Dear Friends & Important News

Friday 7th October at 14:30
 Dear Friends
w/c Sunday 9th October 2022
 Get up and go on your way; your faith has made you well. Luke 17 v19
There is something about us humans that makes us feel we need to deserve the good things we have.
There's a certain amount of pride in feeling we have what we have because we have worked or studied hard, made wise choices, invested our time or money well.
Something of a sense of pride in feeling that to a large extent, we have ourselves to thank for where we are today. 
It can be the same with our thinking about God.
We may think that if we work hard enough we can earn God's blessing.
Or we may feel that being a good Christian involves a checklist of things that must be done before we can stand before God with any hope of acceptance or love.
In this week's Gospel we have ten lepers, the lowest of the low, who simply ask and accept what they are given with no sense of entitlement.
But one of them is even more of an outcast – he is a Samaritan.
Yet he is the only one who turns back to say thank you to Jesus for healing him. 
His gratitude is profound because he completely understands that he doesn't deserve the gift he has been given.
He is truly grateful for what he has received, and accepts it as a free gift of love.
We can't work to earn God's mercy and love. But that doesn't mean following Jesus isn't hard work sometimes. Some of us find it hard to free ourselves from a sense of entitlement, of deserving something from God.
It takes real humility to acknowledge that we are who we are, and where we are, because of God's grace and not our own endeavours.
In other words, to understand what it means to be truly grateful to God.
Notices
St Mary's Harvest Service and Harvest Supper have been postponed. This Sunday there will be Morning Worship instead. The new date of the Harvest Service will be announced soon. The Harvest Supper will now be on November 18th.
Harvest Suppers.
St Petroc's Harvest supper will be on October 8th – tickets are available from Emma 72828 Mary 642092 or Susan 73484.
St Mary's Harvest supper will now be on November 18th – tickets available from the Coffee Counter on a Tuesday at the Post Office; or Rob 077926 3035445 or Linda 01364 649503
Visit of the Bishop of Plymouth. It was lovely to be able to welcome the new Bishop of Plymouth, James Grier on his Pilgrimage of Prayer this week. A huge thank you to those who came to meet him, and those who provided hospitality. It was a great occasion, and a real blessing. Let us pray for +James as he begins his new ministry.
Shoe boxes. There are less than 4 weeks left to hand in your shoe boxes. We need at least 80 for them to be collected, otherwise Liz Rider has to deliver them which is a long drive for her. So please do either think about doing a shoe box, or hand in the ones you have done. There is further information about what is needed as you enter the church.
Diary for the week:
Saturday Oct 8th                     St Petroc's Coffee in the Car park from 10 – 11.30
                                                St Petroc's Harvest Supper in the Village Hall from 7pm
Sunday October 9th               St Petroc's Holy Communion at 9.30am
                                                St Mary's Morning Worship at 11.15am
Tuesday Oct 11th                    St Petroc's South Brent Primary School Harvest service at 9.30am
Wednesday Oct 12th               St Petroc's Morning Prayer at 8.30am in church
                                                Thought for the week at 10am by zoom and telephone (details on website)
Friday Oct 14th                        Morning Prayer at 9am by zoom and phone
St Petroc's Funeral at 12pm (John Summers)
Saturday Oct 15th                   Compassionate Friends café in the Old School Centre from 10am
Sunday October 16th             St Petroc's BCP Holy Communion at 8.00am
St Petroc's Morning Worship at 9.30am
Prayers
In our prayers this week we pray:
For our Mission Community, for , Gina our Team Vicar and especially the parishes of St John the Baptist Littlehempston, and St Mary Rattery
For those people who live and work to the south of Exeter Road in Corn Park, Brakefield, Crowder Park, "The Greens", Fairfield and the homes around them
For those people who live and work around Brownston, Torne, Bulkamore and Colston Road areas of Rattery
For all the varied activities that take place in the "Rec" in S. Brent, and the social areas of central Rattery
For our work with young people and families, for Family Services, SPARX, PUFFS
For the outreach of the Youth Bus.
Prayers for Ukraine/Russia conflict
Lord God,
We ask you to hold the people of Ukraine deep in your heart.
Protect them, we pray from violence, from political gamesmanship, from being used and abused.
Give, we pray, the nations of the world the courage and the wisdom to stand up for justice and the courage too, to dare to care – generously.
Take from us all, the tendencies in us that seek to lord it over others:
Take from us those traits that see us pursuing our own needs and want before those of others.
Teach us how to live in love and dignity and respect – following your example.
In your name and for your sake,
Amen
The Collect
Almighty God,
you have made us for yourself,
and our hearts are restless till they find their rest in you:
pour your love into our hearts and draw us to yourself,
and so bring us at last to your heavenly city where we shall see you face to face;
through Jesus Christ your Son our Lord,
who is alive and reigns with you,
in the unity of the Holy Spirit,
one God, now and for ever.
Know you are in my heart and in my prayers.
Rev Gina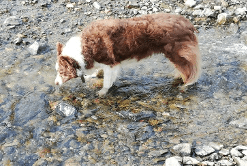 Friday 16th July at 15:18
Dear Friends and churches who have supported the Thungururu project
This is the latest news about the project.
It shows what a difference the 'Farming God's Way' sustainable methods are making in this increasingly drought-affected area.
I hope you will be really encouraged that your gifts have made a huge difference in many people's lives, and that the project is continuing to reach more and more people.
Thank you so much for your prayers and support.
Obviously this last 18 months has been very difficult for us all and our friends in Thika need our prayers particularly as the pandemic continues to rage across Africa.
With best wishes
Jane
Jane Inwood, Thika Link secretary
EMPOWERMENT PROJECT: HERE